True moc construction. Rubber gomini soles. Folds-in-half flexibility. Ultimate comfort HERE.
Collection Carousel:
Discover Norina's Collection
Meet the driver that started it all and has remained our best-selling shoe ever since. (If you own a pair, you understand why.) Now in the season's most-wanted hues.
Floor-friendly rubber pegs. Soft suede that molds to your foot for the *perfect* fit. Seamless construction. Just a few of the perks of these fringed styles.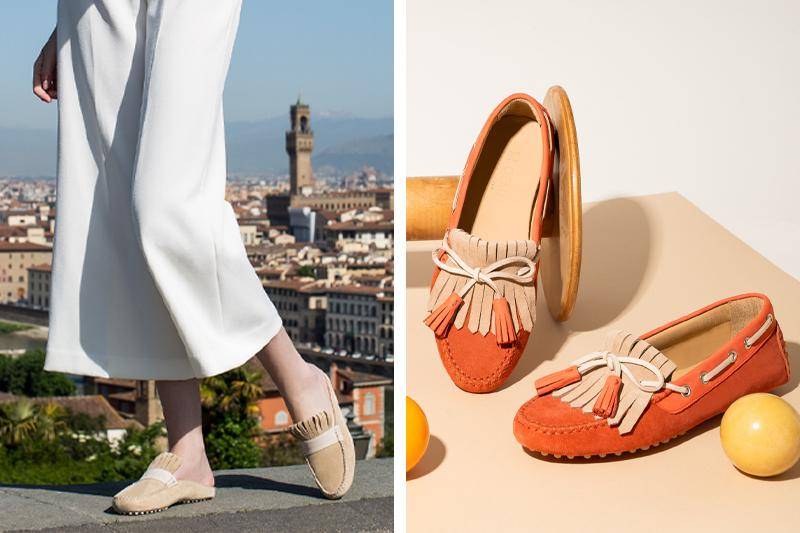 "With every new Felize iteration we add to the collection, I am still in awe at our customer's devotion to the very first style I introduced. While it is one of my personal favorites, it's humbling to see the enthusiasm with each new style we debut."
What sets us apart is the authentic and sincere relationships our founder, Maria, has cultivated for years. The very first artisan she worked with? Norina.